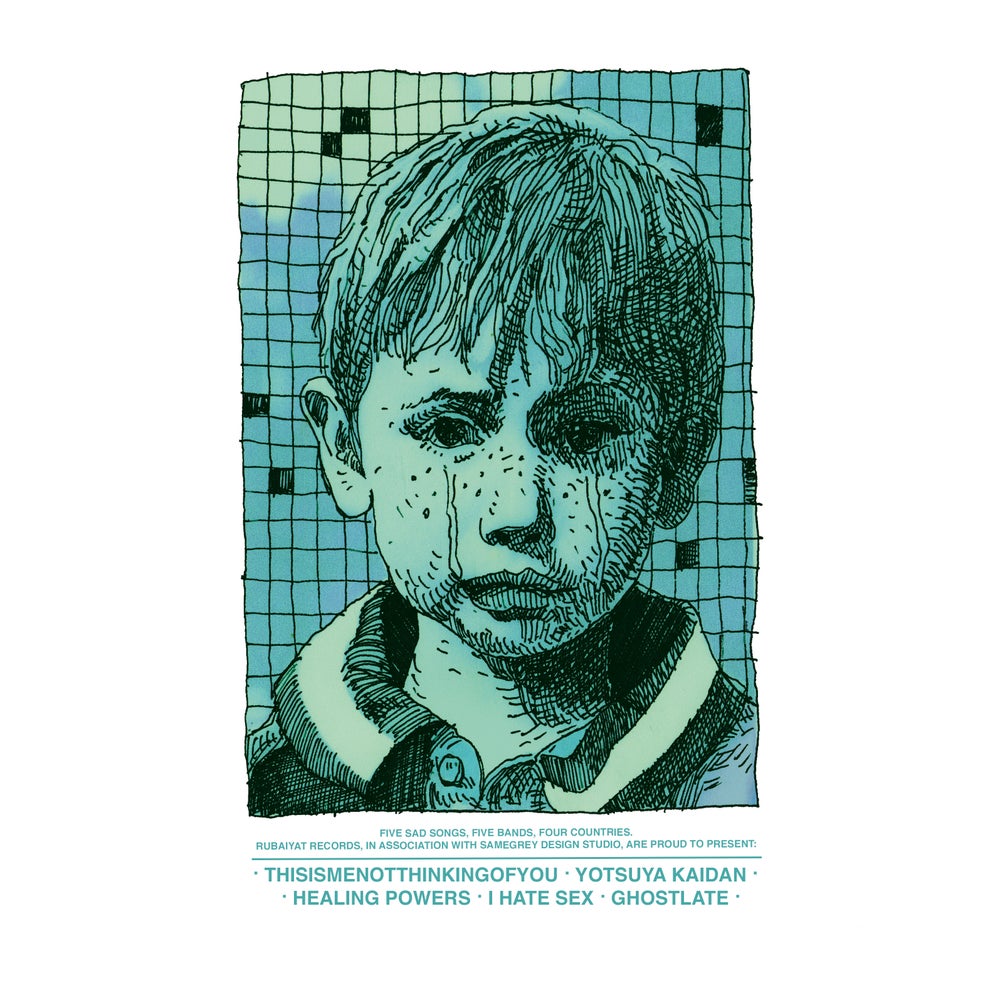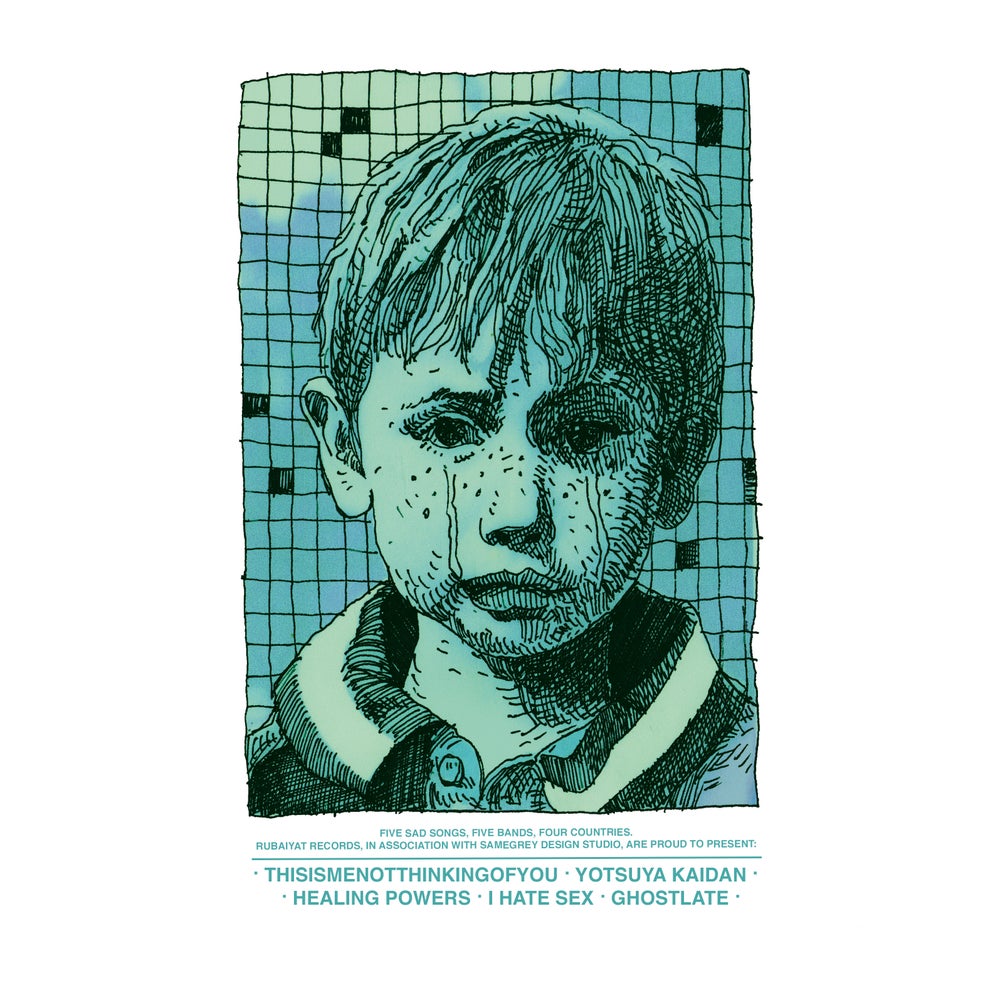 Thisismenotthinkingofyou / Yotsuya Kaidan / Healing Powers / I Hate Sex / Ghostlate - Split 7"
£5.00
PLEASE BE AWARE: This is a pre-order, the pressing of the records has had numerous delays, so the physical version won't be shipping until late September! You can purchase the album digitally now. Also, fair warning, I'm starting university this month and moving to the other end of the country so this is just a tentative release date. While I'll do my best to get all pre-orders sent out as soon as I can, please be mindful that this label is just a hobby, and I have a lot of things I need to prioritise ahead of it!!
If you want to buy other records but don't want to wait, please create a separate order.
This record has been over a year in the making and I'm so glad it's finally out! One song apiece from 5 of the best screamo bands currently active, Thisismenotthinkingofyou (UK), Yotsuya Kaidan (Ukraine), Healing Powers (UK), I Hate Sex (Canada), and Ghostlate (Japan).
Artwork by Valik of Samegrey Design Studios/Yotsuya Kaidan.
Shipping:
For EU orders, please select Germany as the shipping destination. for shipping to North America, please select United States. If you live outside of these two areas, please get in contact and I'll add it as a shipping option in the store!
Tracklist:
1) Strange House - Thisismenotthinkingofyou
2) Hyperrealism - Yotsuya Kaidan
3) An Apparition - Healing Powers
4) Never Risen - I Hate Sex
5) A Bouquet That I Held And You - Ghostlate
Pressing info:
Rose Opaque w/ Black Marble /50 (Rubaiyat exclusive)
Light Blue Opaque w/ Black Marble /100
Black /150
Listen here:
https://rubaiyatrecords.bandcamp.com/album/5-way-split